Alfatech joins Circet family
Circet Benelux is shifting gears for its 5G rollout and smart energy ambitions by acquiring Alfatech in the Netherlands. The Amersfoort-based company Alfatech is part of Circet as of today.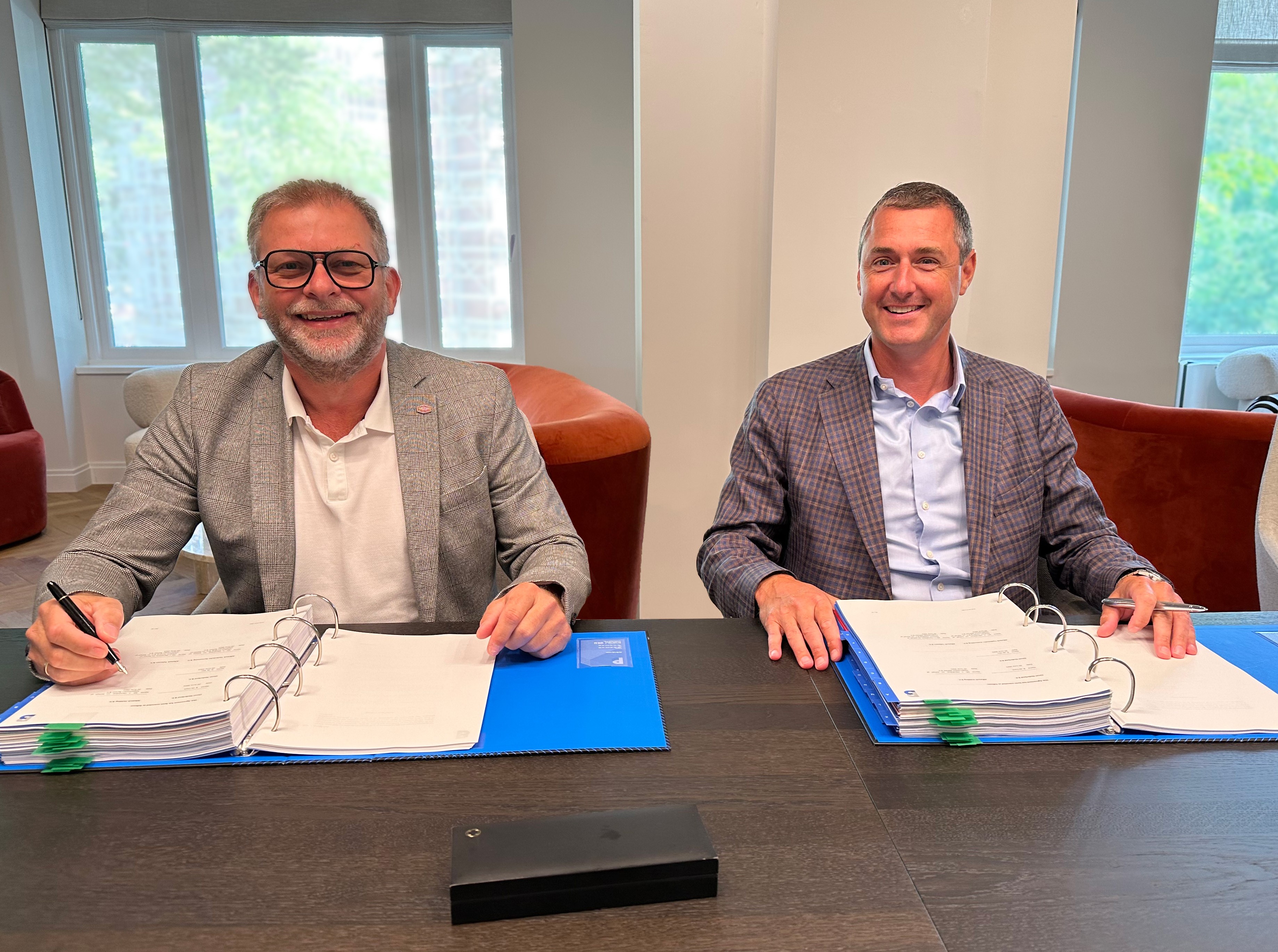 Fltr: Job Hendrikse (CEO, Alfatech) and Bavo De Cock (CEO, Circet Benelux)
Circet, is a fast-growing international player in both fixed and mobile telecom networks as well as smart energy infrastructure, and Alfatech, as a specialist in telecom, data, security and electrical engineering are creating new opportunities together.
Technology is becoming increasingly complex, and innovation never stops. This creates new opportunities to build and manage the vital telecom and energy networks of the future.
Alfatech is very strong in specialized customer-focused projects, whereas Circet Benelux, as an international player, is highly experienced in industrial turn-key projects with client focus.
For both companies many opportunities therefore arise to further serve the entire chain in telecom. Mobile is Alfatech's core quality. Circet is specialised in fixed telecom network services and continues to expand its mobile services. Both companies are very complementary to each other. The integration will broaden their offering to the market.
"We thereby strengthen our position as one of the market leaders in telecom network services in the Benelux and at the same time we can grow in the field of mobile networks and 5G" -
Bavo De Cock, CEO Circet Benelux
Bavo De Cock (CEO, Circet Benelux) clarifies: "We are very proud and happy that Alfatech has become part of the Circet Group. Alfatech is a dependable party in the electro-technical and mobile telecom industry. This is a particularly important strategic step for us to further expand our services together. It will enable us to serve our customers even better. We enthusiastically welcome Alfatech's colleagues to our group!"
Job Hendrikse (Managing Director, Alfatech): "The reason we went ahead with this integration is that Circet Benelux - like us - has the same growth ambitions. We would like to take the next step to grow with our company, but also invest in innovation and knowledge. The integration will ensure this. Circet is a big international player, but they do business with the same passion as we do. This way, we bring the best of both together. Through the integration, we can secure the future growth and development of the Alfatech people. We are very much looking forward to the future!"
Circet welcomes the enthusiastic Alfatech'ers, all electrical engineering, data and telecom experts, who take care of customers from A to Z every day. Together, we build and manage the vital telecom and energy infrastructure of the future.

Marketing en Communicatie Coordinator bij Circet Benelux