Smart energy: how circet plays a crucial role in installing charging stations
Smart digital tools and a well thought out strategy are crucial in telecoms and smart energy. Tom Van der Aa, Chief Digital Officer at Circet, takes you through Circet's digital landscape in Digital Driver's Seat. In the third episode, Tom explained how digitalisation is at the heart of our approach to Fiber-to-the-Home. The fourth episode is all about how and why Circet Benelux is betting on smart energy.

"Circet Benelux installed 70,000 smart meters last year as part of our vision to build the infrastructure of tomorrow," says Tom. "We have been doing that very successfully for a number of years now in cooperation with parties such as Fluvius. Our digital infrastructure for the roll-out of smart meters is now fully in place. We exchange data streams with Fluvius, for example, and can perfectly predict what a home installation will look like."

From smart meters to electric charging stations
Recently, Circet also started installing charging stations for electric vehicles How's that going?
"The rollout of charging stations is a bit more complex. Car brands, leasing companies, energy companies ... Everyone sees the potential, but for now hardly anyone can manage large industrial volumes."

"Not only is the landscape hugely fragmented, there are hardly any common agreements between all these parties. Which processes do we follow? What data do we exchange between customers, (sub)contractors, etc.? There is no streamlined way of working yet. Many suppliers are not keen on untangling the situation. Two years ago, we decided with Circet Benelux to streamline that process ourselves."
"The landscape for charging stations is very fragmented. And so we decided with Circet Benelux to do something about it."
How do you handle that?
"We asked ourselves what information is needed to successfully execute an installation. It turned out that the way of working is quite similar to the one that applies to fibre installations. Our colleague Christopher Kyndt from Circet Benelux's EV department set about to create a system. And he did a fantastic job. He drew out the necessary processes, then we started looking for a platform to support that process."

Which platform did you choose?
"We chose a workflow management platform that streamlines work processes in construction and infrastructure projects. This turned out to be the great added value of our digital approach: we were able to centralise the entire process in one platform. Unlike our competitors, we managed to organise the information flows efficiently."
"The great added value of our digital approach is that we can centralise the entire process in one platform. Something our competitors do not succeed in."
In the meantime, is that process all set?
"The charging station sector is still evolving rapidly. For example, Europe will undoubtedly come up with agreements around their installation soon, with all the consequences you can imagine. The process will still change, so we need to be able to respond flexibly to this with our platform, and this is perfectly possible. It comprises a number of smart modular building blocks that allow this perfectly. The challenge lies in keeping follow-up and reporting correct in case of process changes."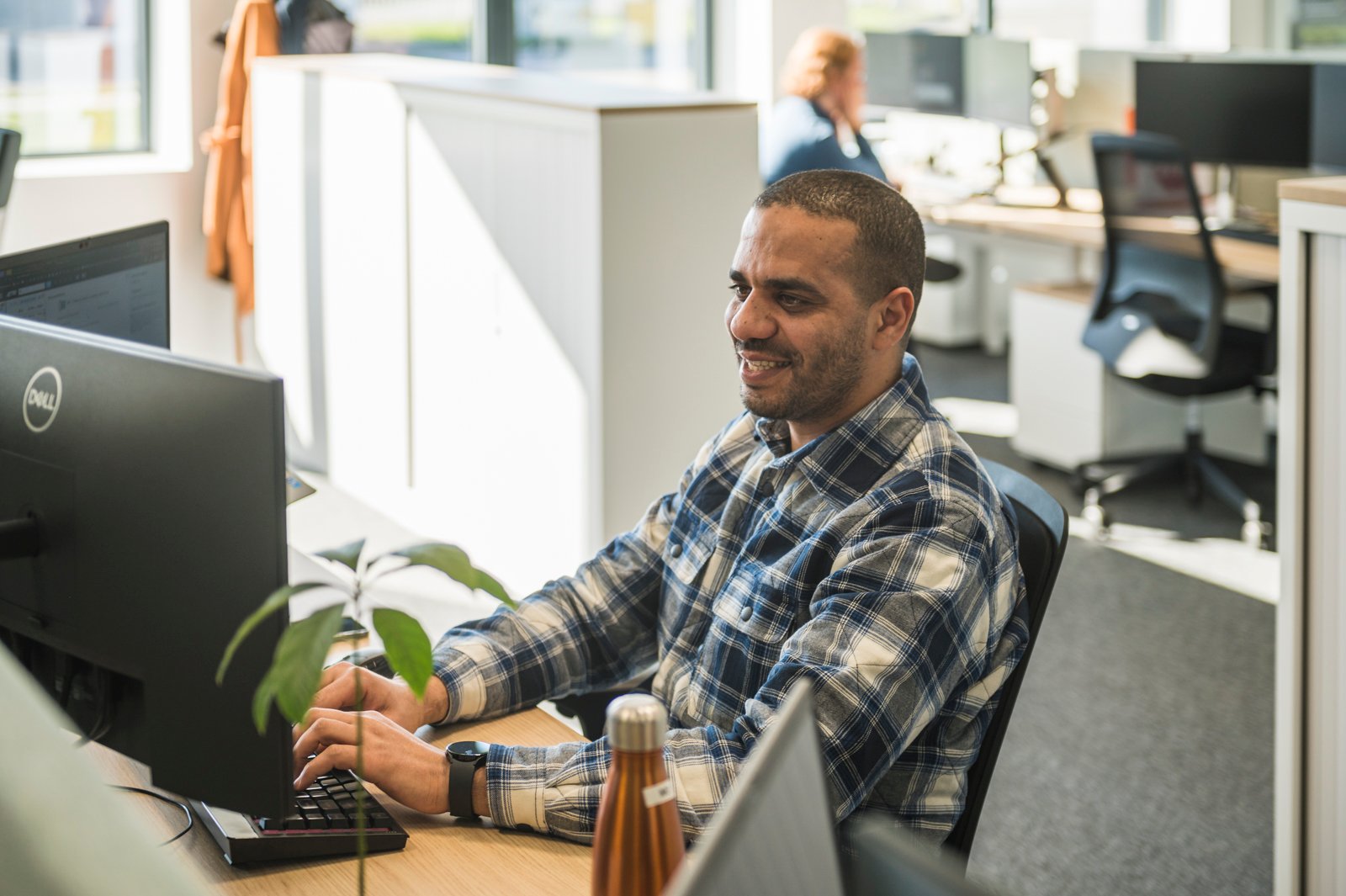 What role do you expect Circet to play in the charging station market?
"We already are the largest player for home installations in Belgium. Moreover, there is a lot of potential in servicing and managing charging stations. All the chargers that are installed in consumers' homes today need to be maintained and repaired tomorrow."

"For this too, our telecom experience comes in handy as we are also committed to management and maintenance in this pillar of the organisation. For example, if we take pictures before and during installation, we have all the necessary data to diagnose remotely and carry out repairs provided they are loaded into our clients' systems correctly. We have the necessary documentation systems to organise this efficiently."
"Our telco experience also comes in handy for the service and management of charging stations."
Finally, how do you see the charging station market evolving in the coming years?
"Like telco, charging stations are part of the vital infrastructure of the future, especially when you consider the rise of electric cars. Thanks to subsidies and tax breaks, that market is booming in Belgium and other European countries. So it was a wise choice to focus on charging stations as well. Thanks to the right processes, digital tools and the expertise of our people, Circet is also playing a crucial role in the transition to electric mobility."
rm voor Fiber to the Home
---
Digital Driver's Seat: Circet's digitisation story
Digitalisation is at the heart of everything we do. How it has grown, and why it is an integral part of our way of working? You can find out in Digital Driver's Seat, a series highlighting our development from interested layman to most digital-first player in the infrastructure market.